Impostor Syndrome
BRAND IDENTITY + UX RESEARCH + CAMPAIGN
Team
ASHLEY GARRETT
+
ANDY LAI
My Role

RESEARCH
ICON SYSTEM
INFORMATIONAL CARDS
SOCIAL MEDIA CAMPAIGN
Impostor syndrome is a feeling of being a fraud, that one's position was simply by chance and luck and not a reflection of skill. While this is a common feeling that is experienced, most people aren't aware of it. As a solution, we created a website to raise awareness as well as an exhibition to encourage interaction and mindfulness.

Based on Dr. Valerie Young's five types of impostors, we developed a series of icons. Being able to relate to a specific type of impostor helps those suffering understand that they are not alone, therefore, reducing feelings of self-doubt and anxiety.


Soloist: Refuses to ask for help.

Natural Genius: Afraid of tasks that don't come naturally.

Workaholic: Never stops, even when the job is done.

Expert: Always doubts their own expertise.

Perfectionist: Never satisfied with their own work.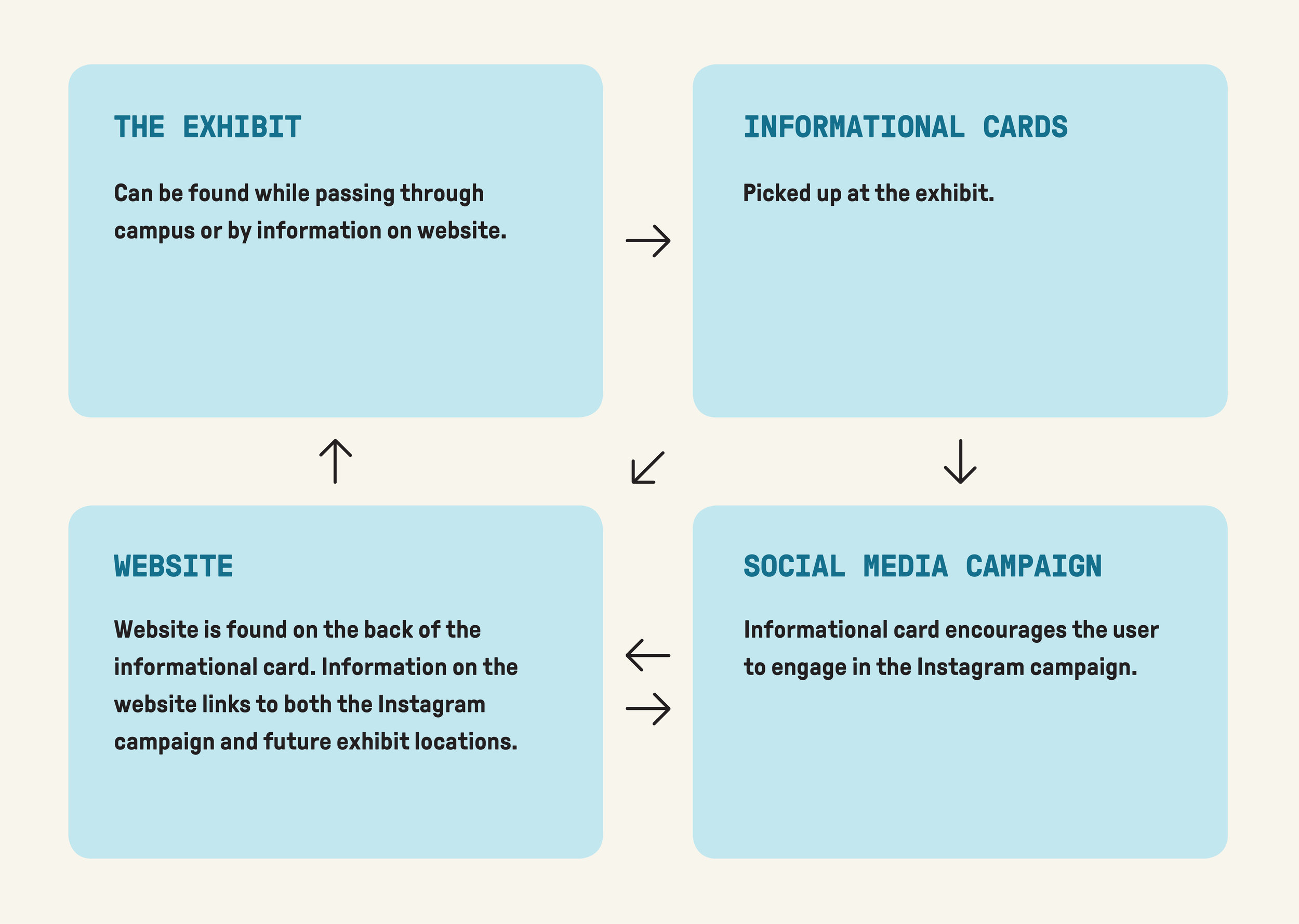 01. Campaign
The campaign consists of a series of interactive posters that correspond with each type of impostor. Each poster consists of a different activity, such as trying to draw a perfect circle, playing tic tac toe, or solving riddles. At the end, we ask the user to take a sticker and put it under which kind of impostor they think they are.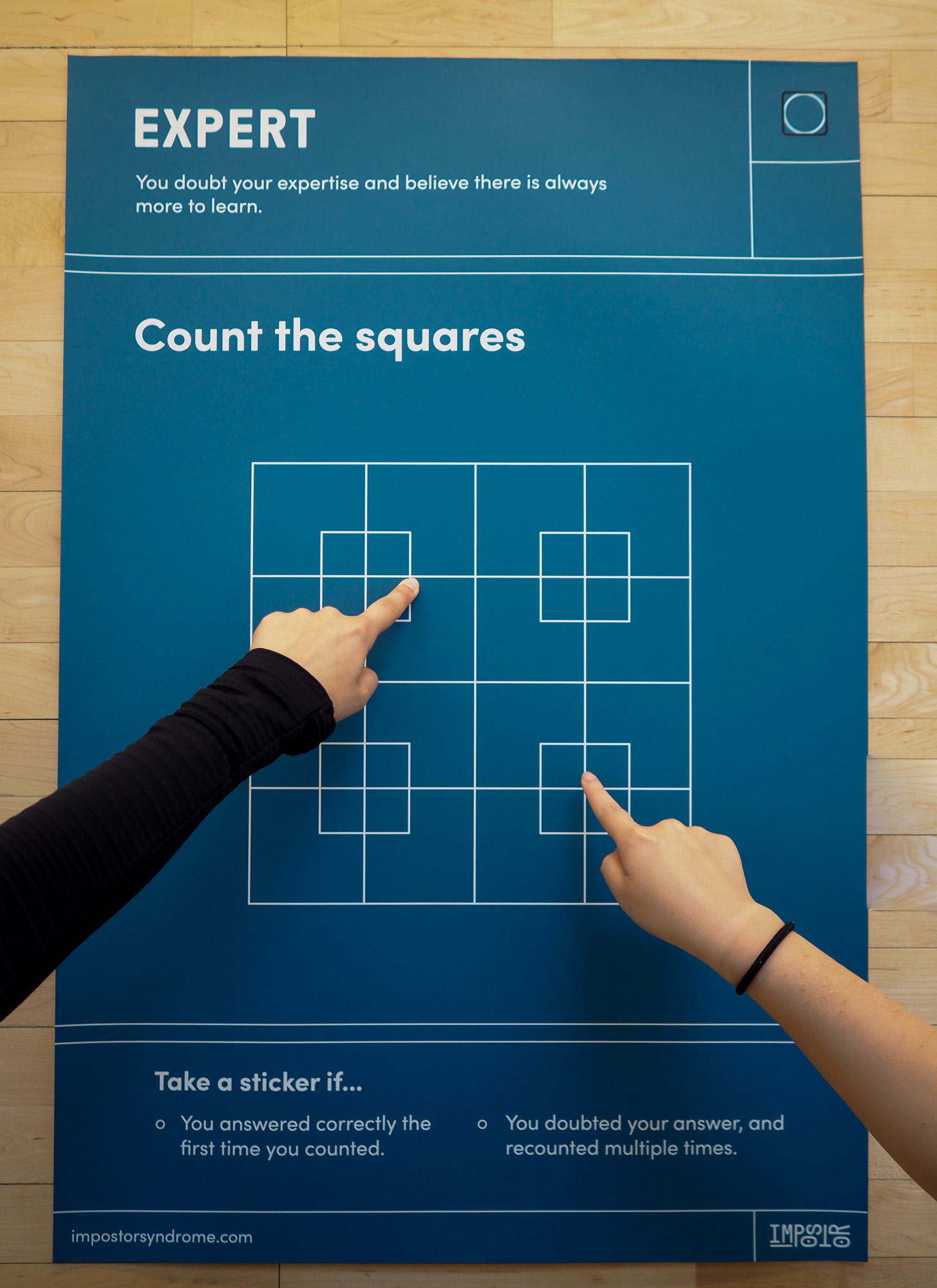 02. Informational Cards

The informational cards are offered at the end of the exhibition, leading the user to the website and instagram campaign for more information. The card itself is a fold out that reminds the user of what impostor syndrome is, how to cope with the feeling, as well as the different types of impostor syndrome. At the bottom of the card, the user is encouraged to participate as part of the instagram campaign.


03. Social Campaign

The user's experience can be shared as part of the ongoing Instagram campaign, encouraging community and awareness.



04. Website

Contains the same information as the card with additional data visualization pertaining to impostor syndrome. It also includes a listing of future exhibition location and dates.